Roosik Guarantee

A lifetime of Guarantee 
Our jewellery is handmade and meticulously crafted.
Each of the pieces undergoes very strict quality controls, an effort we even keep up once you have your piece of jewellery with you.
Don't worry, at Roosik & Co we have our own workshop and can provide maintenance, repair and size adjustment services whenever you need them.
Roosik Care Program
When you buy a Roosik & Co piece of jewellery you become part of our family, you become our "& Co". This means, among other things, that we'll take care of your jewellery. Here are just some of your privileges:
We provide a cleaning service for your jewellery, FREE OF CHARGE and FOREVER.
We provide the first maintenance service FREE OF CHARGE. This includes checking, cleaning and repairing your piece and updating the guarantee for the following two years.
You'll enjoy competitive prices for all subsequent repairs and maintenance.
You have the services of an expert jeweller and setterat your disposal.
You have a lifetime guarantee for your piece, provided the essential maintenance is carried out every two years.
Roosik & Co Service
Jewellery cleaning
This is a FREE service. Bring us your piece of jewellery and we'll clean it for you. Contact us at shop@roosik.com. Please note that the cleaning service does not include the maintenance or repair of the piece.
Repairs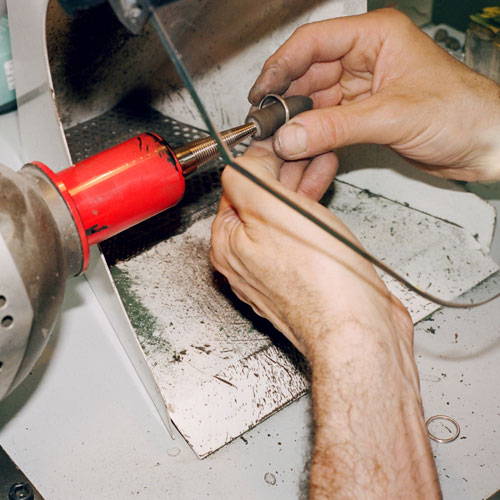 This service is offered over the lifetime of your jewel, if you need to readjust the size or would like to upgrade your jewell, contact us or bring your jewel to the Roosik & Co store.
Maintenance Service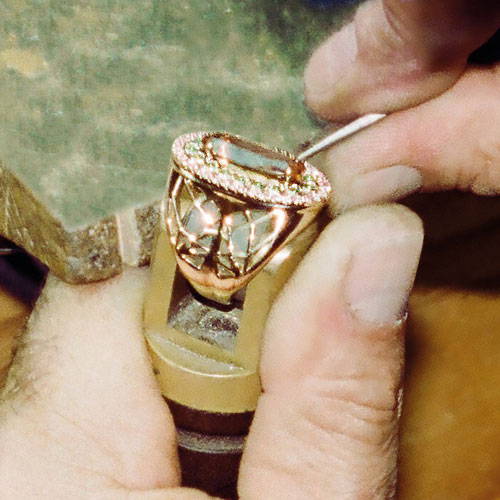 From the fourth year, you can send us your jewellery and we'll carry out a complete service for just 35 euros (for yellow and rose gold jewellery) or 55 euros (for white gold and platinum jewellery). This complete maintenance service includes renewing the rhodium plating (on white gold) and removing any scratches from your piece, adding gold using laser techniques. That way your piece of jewellery will NEVER lose any metal nor its initial beauty. It will always look like the very first day you wore it :)
FAQ
It's essential to carry out maintenance on your jewellery every two years. As an "& Co" member, remember you get the first maintenance service free of charge. This includes: assessing the state of the piece, checking and resetting gemstones and diamonds, repairs, rhodium plating, cleaning and polishing, as well as renewing the guarantee for the following two years.
It's essential you carry out maintenance every two years to ensure your piece lasts a long time and avoid possible problems in the future. During those two years, with daily use, your piece of jewellery will have suffered from wear and tear that might have damaged it or worn out the claws holding the gemstones. We believe it's very important for you to be able to wear your jewellery whenever you want with complete peace of mind.
Each piece of jewellery is a unique work of art, which is why you'll see it has a serial number engraved on it and it's accompanied by a certificate of authenticity.